Who is IPD Properties & What We Do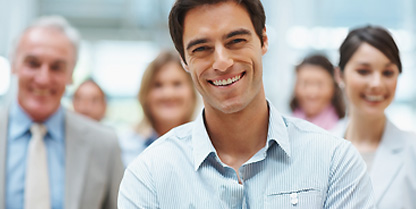 Our team of experts are here finding the best Projects for you and your clients
IPD Properties is a company that markets and promotes on behalf of many companies worldwide and appoints selling agents on the behalf of those companies.
The ultimate goal of IPD is to help agencies and vendors to achieve the perfect partnerships simultaneously helping the vendors and agencies lower their lost time and lost sales.
Over the last 20 years the owner of IPD Properties specialized in emerging markets for the investment focused property buyer which resulted in him living and working in many countries across Europe, UAE, Africa, Russia and America and having to gain access to numerous asset classes and companies who supply them.
Working around the globe with multiple asset classes the owner of IPD Properties found it increasingly time-consuming dealing with multiple companies everyday just to get basic information on all the projects. Simple things like up to date available units lists to offer his clients and other commonly needed documents were constantly costing hours each day of lost time.
By reducing the time our agents loose chasing marketing materials, floor plans and unit lists we enable our agents to focus on sales while we take care of all the back-office headaches increasing their income across the board!
After many years of experiencing the time and money losses resulting in having to deal with so many companies our director came up with the idea that if there was one company that could offer all the projects that everyone wants for their clients in one place then all the lost time and money could be avoided!
This method of having everything under one roof results in a faster and more convenient way of accessing simple information enabling selling agents to focus their time on what they do best, SELLING PROPERTY!
We currently have a global network worldwide that we provide thousands of properties across the globe too, we also have a number of bulk sale projects and building sales to suit all investor needs.
We offer a 7 day a week 24 hour a day support service along with access to our agent portal with live chat assistance to increase our agencies abilities to get what information they need when they need it.
With us, our agents no longer have to wait for individual companies to open on a Monday morning just to get information they need to make their sale!
Our vendors appoint us and contract us with the duty of finding sales agencies around the world for the properties they wish to offer to international markets.
Some companies offer the same benefits as we do but those companies also deal with direct sales creating a constant conflict of interest for their agents.
What makes us different as a company is that we give access to the largest stock of properties under one roof and new projects and locations being released weekly PLUS supplying agents with stock is ALL we do offering our agents peace of mind and security that their clients will stay THEIR clients!
Join Us Today!
key benefits of becoming an IPD agent
01.
More properties.
A larger selection of properties to offer your clients.
02.
Constantly updated.
Over 300 properties world wide with more added every week.
03.
We provide the best for you.
Introduction to the right vendor at the right time.
04.
Assistance around the clock.
24 hour a day, 7 day a week agent assistance via our Agent portal and live chat service.
05.
Better deals.
We lower the over heads for the vendors so they are able to offer lower prices and with incentives like assured rentals yields, buy back options & other incentives.
06.
Perfect properties.
Agencies are able to find the perfect property with little stress as we do all the searching for them and send it to them and they only need one point of contact.